Why PSN is the right choice to help you open your practice
Understanding the value we bring to your startup
When it comes to opening your own practice every dollar counts so we want to fully explain what we do for you and what value we bring to the table. The points below highlight why Provider Services Nationwide (PSN) is the smart choice when it comes to getting experienced, professional assistance with your practice startup.
Many providers assume that they can manage the startup process themselves while continuing to work full time. Our experience has shown that this is not the optimal choice, financially or professionally, given the amount of time and effort involved in opening a practice. In many cases both the startup and job performance suffer. Even providers who can devote plenty of time and energy to their own practice startup can often run into problems leading to opening delays and cost overruns.
With PSN on your team you can:
Focus on your current job and still make money while your new practice startup proceeds.
Avoid unforeseen pitfalls and save yourself thousands of dollars in avoidable errors in opening the doors to your new practice.
Identify additional revenue generating opportunities for your new practice you may not have been aware of.
Access our network of preferred service level providers and vendors who assist with almost every aspect of your startup needs. Can you afford the time and effort to screen and select vendors? We've taken care of all this for you!
Have your own personal consultant there with you to assist and guide at every step of the startup project. For many providers having this advocate on their side helps eliminate a lot of the stress and guesswork from starting a new practice.
A Dedicated Startup Project Manager - We work for YOU
By hiring PSN you immediately have a dedicated "go to" experienced professional on your side as you review the many moving parts needed to get your practice up and running. We maintain a regular, ongoing communication channel with you to ensure timetables are met. Missed deadlines can mean lost revenue or a delayed opening.
When your startup is in our capable hands then it means you can focus on caring for your patients instead of dealing with the almost daily activity and decisions that come with starting your own practice. For example, being properly credentialed with insurance providers can be critical to your success. But, unless it is done correctly from the start, you can end up losing thousands of dollars in un-billable services. With PSN on your side we can help ensure your credentialing is done right through our monitoring and oversight process.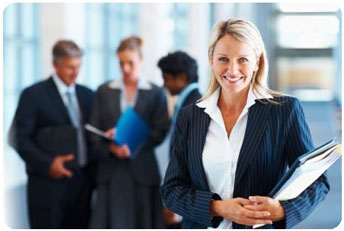 Get your new practice off to a successful start with PSN!
Experience Counts!
There truly is no substitute for experience. Our
startup consultants
have set up scores of medical practices and urgent cares nationwide. We have the practice startup experience and insight you will simply not find anywhere else. Our practice startup professionals are efficient, engaging and hard workers.
We often liken our role to that of a sailor in a crow's nest on a ship in times past. We are keeping an eye out ahead for any trouble and ensuring the ship sails the correct path safely to port.
When you hire a PSN consultant you can feel confident knowing that each critical component of starting your practice is done correctly and efficiently.
We will:
Create a custom timeline for your practice opening and a checklist of tasks that must be completed in order to ensure a successful opening.
Consult with you regularly to plan your next steps and then we will follow-up with our vendors to ensure tasks are completed on time.
Ensure you are always aware of where you are in the process and what issues need addressing.
In addition, we are always just a phone call or email away if you have any questions.
Provider References and Testimonials
We have numerous references and testimonials from past start-up clients available upon request. Many of our past clients are happy to speak to you personally about our services and what we accomplished for them. In addition our Facebook page has posts and on our recent completed startups. There are plenty of photos too so you may get some ideas for your own practice also! Click here to view our Facebook page.
We have worked with over 65 practices across the country over the past couple of years. Our experienced team can help you with every aspect of starting a successful new practice.
Realize your full revenue potential from the start
We understand that realizing your full revenue potential from the start is key to your professional success. This is our number one objective as we manage and guide you through the complex and time-consuming elements of starting your own practice.
Our Preferred Vendor list eliminates the guesswork
PSN only uses experienced and reputable vendors who we comfortable working with and whom we have a high degree of confidence in. These preferred vendors offer a consistently high level of service to our clients. They are experts in their fields which means less stress and worry for you. Your PSN consultant will refer you to our preferred vendors, coordinate services and ensure your requests and concerns are met in a timely manner. We're there as your advocate at every step to help explain and facilitate.
Avoid common start-up mistakes
You only start a practice once. We do it many times a year! Our practice start-up consultants have successfully set up numerous practices nationwide across many different specialties and facility types. This experience has taught us what works best and what common mistakes to avoid.
We help our clients understand the importance of many aspects of starting a new medical practice including:
Securing proper financing at the most cost effective rate to cover project expenses.
Developing a business plan and budget for projected expenses as well as revenue expectations.
Understanding the importance of the credentialing process and how long it takes.
Securing permits and construction requirements for your practice model.
Ensuring all necessary certifications and licenses required by your state and federal agencies are met.
Determining if Certificates of Need are required for your particular practice type.
Filing for the appropriate CLIA.
Marketing your practice properly from the start by having a professional medical website with content designed for your specialty and location.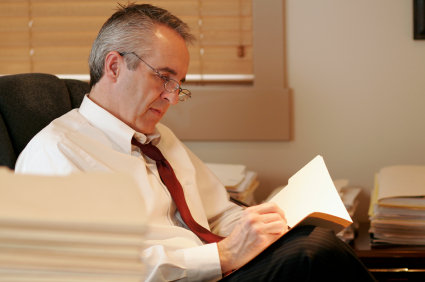 Focus on your patients while we manage your startup
Compare our costs to doing it yourself – How much is your time worth?
How much available time do you have to research all the services you need? How much effort can you afford to spend interviewing and selecting vendors? Once you hire your own vendors you will have to oversee them and ensure everything is done correctly. You may also end up choosing the wrong vendors and in the process waste your time and money.
If you open your practice and all the critical parts are not in place then you could potentially lose thousands of dollars a month. This includes, but is not limited to credentialing, EMR, billing and compliance.
If you add up how much your time is worth and compare it to PSN's consulting fee, we really are the more affordable option. Focus on your patients' care and well-being rather than deal with the stress of a checklist of unfinished items. A PSN consultant can work with you and our preferred vendors to ensure you open your practice on schedule. You can then relax and welcome your existing and new patients with confidence from day one.
Ready to get started?
We invite you to contact us for a free, no-obligation consultation on all your practice startup needs. Please call us at 800-917-0443 or use our quick and easy online request form.
---
[Back To Top]