Medical Practice Startup Consulting Services
We project manage your practice startup from beginning to end ... the right way
Below is a comprehensive outline of the various professional services and tasks we perform as your medical practice start-up project manager.
Our role is to:
Guide, consult and supervise each step of your practice start-up.
Ensure that all tasks are successfully completed on deadline so the opening of your new practice progresses smoothly.
Help keep start-up costs within budget without sacrificing quality.
Identify additional opportunities to enhance and augment your practice revenue beyond your core practice services.
How it works
Our Start-up Consultants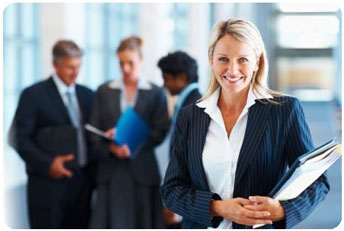 Our experienced project managers have successfully coordinated the opening of numerous medical practices nationwide across many different specialties and facility types. These models include, family practice, urgent care, rural health clinics, walk in clinics, cardiology, neurology, dermatology, wellness, surgeons and many more.
They have a wealth of experience and knowledge in knowing what needs to be done and when. We work with you to help ensure a successful start to your new practice.
Your dedicated Practice Development Consultant is there with you each step of the way. In addition, our start-up consultants have previous experience managing and running medical practices (both large and small). This gives them real world insight into what is actually involved in running a practice on a daily basis. Their years of experience also allows them to assess your real needs so that you are able to stay within budget and control those initial start-up costs.
As a client of PSN all this knowledge and experience is brought to the table for you and your practice start-up.
Our Vendors
We have established a wide network of experienced and reputable vendor partnerships. These preferred vendors offer products and services critical to the start-up and daily operations of any medical practice. We have chosen to work with these vendors as they offer consistently high levels of service and satisfaction to our clients.
By leveraging our preferred vendor network we are eliminating the guesswork from you having to research and choose and then manage these vendors during the start-up process. These vendors are experts in their fields which means less stress and worry for you.
Your PSN consultant will help identify the best vendor(s) for your needs, co-ordinate services and ensure your requests and concerns are met in a timely manner. We are there at every step to help explain, facilitate and progress your start-up on time and on budget.
Our Fees
We can offer you a highly competitive, custom consulting package tailored to your particular specialty, location and needs. Since each start-up is unique, your PSN consultant can review this with you and customize an affordable package to your specific practice needs. We also offer flexible payment plans to allow you to pay our consulting fees in installments over the course of your startup.
Vendor Fees
As an added advantage many of our vendors offer preferred terms or discounts to our clients. If a client contracts with a vendor then all vendor fees and costs are the responsibility of the client.
Our Start-up Consulting Services
Feasibility / Discovery Phase
PSN will actively assist you in the feasibility phase of your start-up. This includes identifying the specific initial services needed and the vendors who can best fulfill those requirements.
This phase includes some or all of the following:
Business Plan
Pro Forma
Financing
Demographic study
Commercial Real Estate
Your consultant will advise and identify the need to engage with such professionals to determine the best assessment of location, cost analysis and initial start-up expenses.
Business Plan / Pro Forma
PSN will establish and facilitate you working with an experienced healthcare/financial consultant who can assist you with developing a pro forma and business plan for use in obtaining financing, determining projected costs, and managing a practice on a budget. PSN will coordinate the critical process of developing an individualized business plan/pro forma for your practice.
Practice Financing Assistance
Through our established professional relationships with multiple national third party lenders, we can help you to cut through the red tape and paperwork to obtain the most affordable financing. PSN works very closely with the financial experts to ensure the process flows easily and efficiently. We help communicate the vision and model of your practice to the lenders as well as help determine the appropriate financial resources required to meet your objectives.
Financial Services assistance available for:
Practice Start-ups
Practice Sales and Purchases
Practice Debt Consolidation
Equipment Purchase
Commercial Real Estate
Practice Renovations
Working Capital
Term Life and Disability Insurance for practice start up loan (if applicable)
Demographic Study
PSN will review your needs and objectives and determine if a demographic study is necessary. If yes, then we provide a referral to our Demographic Study vendor. We work with you to ensure all relevant data are provided to the vendor and provide ongoing consultation through the Demographic Study phase. We review the final report with you and determine the best course of action based on data provided.
Commercial Real Estate
PSN will research and identify professionals who can assist with this phase of the start-up project in your desired location.
Assistance is provided in sourcing:
Realtors
Office Design Professionals
Contractors
Start-up Phase
Status Meetings
We will conduct regular status calls with you to keep you appraised of progress and identify upcoming action items. These calls are often an opportunity for our providers to ask additional questions or seek advice on any aspect of the start-up.
Additional Practice Revenue Opportunities
PSN has a number of third party vendors who can assist you in implementing some additional services within your practice that can help you grow your practice revenue beyond your core services.
These services include but are not limited to:
Telemedicine opportunities
In-office dispensing of RX (if your state allows)
In-office vitamin and supplement dispensing
Assist with securing local business license(s) for retail sale of products
DOT physicals certification assistance
Credentialing
One of the most critical facets to a successful start financially is to ensure your credentialing is done correctly and on time. This can be a cumbersome, complex and time-consuming process and in our experience is best left to the credentialing professionals.
PSN has developed exclusive relationships with some of the most established and trusted national credentialing companies that can handle all your credentialing needs. We can also provide assistance with how to obtain State licensures and accrediation.
Our services in this area include:
Schedule and participate in an introductory call with credentialing company so they can review their services with you.
Act as a point of contact and liaison during the credentialing process.
Review the credentialing status reports weekly to monitor progress.
While we will help co-ordinate the process and help ensure all documentation is provided in a timely manner the Client will be solely responsible for providing all paperwork and completing any application forms or other forms as required by the credentialing company.
Click here for a free consultation on your medical credentialing needs.
EMR / EHR
PSN will work closely with you and EMR companies to provide advice on the choice of an EMR for your practice. PSN will coordinate and schedule demonstrations with EMR companies to provide you with a range of options and solutions for your specific practice needs. Our experienced consultants can determine the additional ancillary components that your individual practice will require based on the services offered and billing needs.
Medical Billing
PSN will work closely with you and billing companies to provide advice and guidance on the selection of a medical billing system for your practice. Each practice is a singular entity with unique demands and needs based on its size, specialty and complexity. Your PSN consultant will assess and review your billing options with you and make recommendations that will best fit your individual practice needs. This includes an evaluation of whether outsourced billing or in-house billing is the better option for you.
Assistance is provided with the following:
In-house billing options
Outsourced billing options
Fee Schedules specific to your specialty and demographic area
Revenue Cycle Management
Final dollar collections
Compliance
PSN will assist in securing HIPAA and OSHA manuals and training materials as required by law. PSN can offer multiple levels of compliance services based on your practice size and unique model. We work with vendors that provide ongoing support for HIPAA compliance. No matter how simple or complex your practice is, PSN can offer the appropriate level of protection assistance to fit your security and protected health information needs.
Cost of any materials or manuals is the responsibility of the client.
Medical Office Policy and Procedure Manual / Employee Handbook
Upon commencement of the hiring process we provide you with a customized Policies & Procedures manual and Employee handbook for your medical practice. The documents are customized with your practice name, location and logo. In addition, the State Privacy Laws are specific to your state of practice. The documents are provided in MS Word format so you can easily edit and update them at a later date if needed.
The cost of the P&P Manual and Employee Handbook is included in your startup fee.
Medical Equipment and Supplies
PSN will work closely with vendors to establish an account for you with PSN discount programs (if available), obtain quotes, and other information. Vendor representative shall provide you with applicable lists of medical supplies, office supplies and equipment for the practice needs. We review these lists with you to ensure all your equipment and supply needs are adequately addressed.
PSN will obtain equipment quotes based on your individual requirements. PSN works with vendors who have access to new and used equipment as well as financing options.
Technology / Information Systems
PSN works with you to determine an overall picture of your IT and telecommunications needs to use as initial specification reference for IT vendors. PSN will liaise with the IT Company on a regular basis and will keep you fully updated and informed.
Technology vendor will be responsible for coordinating with all telecommunications, cable and fax services.
Accounting / Tax Services / Payroll
PSN works with highly qualified and experienced financial advisors and accountants who specialize in serving healthcare providers. Financially well managed practices often result in less stress for you, happier patients, better staff morale, and more take home pay.
Accounting Services – allow your accounting to become a powerful and practical management tool that helps you gain actionable insights into running your practice more efficiently and profitably.
Business Planning – good ideas properly executed with objective analysis and comprehensive research will drive revenue in your practice, reduce overhead, and minimize your income tax burden.
Tax Minimization Strategies – responsible, assertive tax minimization strategies that help practice owners and providers keep every dollar they are entitled to under the tax code.
QuickBooks – Certified QuickBooks Proadvisors who will help set up and customize QuickBooks, help you learn how to more efficiently use the software, or better understand the financial data you currently have in QuickBooks.
Human Resources
PSN will provide guidance on the best practices for helping to choose those employees that will become of part of your new practice team. All job advertising, pre-screening and interviewing is the responsibility of the client.
Merchant Services
Accepting credit card payments is essential for any practice. There are many options and rates available and it can be confusing and time-consuming to sort through the various choices.
PSN assists you with securing credit card and merchant services for the practice at competitive rates. This will allow you to accept co-pays at the front desk via credit card as well as provide patients with the option of paying outstanding balances. Providers offering telemedicine services are required to accept credit card payments online.
CLIA Lab Certification
PSN will help you identify the appropriate CLIA Lab certification level for your office. We will discuss the common tests that are performed per your specialty and complete the application for certification that best meets your laboratory testing needs. PSN will also help establish accounts for outside testing procedures with local labs, such as LabCorp or Quest.
Practice Logo Design / Stationery / Forms
PSN will collaborate with you and a third-party graphic designer to:
Design a logo for your new practice.
Provide you with a design for your practice business cards, appointment cards, letterhead, and envelopes.
Design custom forms for your practice.
All graphic designer professional fees and printing charges are the responsibility of the client.
Office Services
PSN will assist and co-ordinate the following:
Provide recommendations on local signage companies to provide quotes on interior and exterior signage needs. Review quotes with you.
Select Answering Service.
Setup Reference Lab accounts.
Setup Waste Management accounts.
Identify and provide recommendations to local uniform/scrubs/lab-coat companies.
Identify and provide recommendations to local outsource laundry services.
Recommendations on patient pre-scheduling apps to allow you to start scheduling office appointments for patients prior to your open date.
RCF (Remote Call Forwarding)
PSN will assist in securing a RCF (remote call forwarding) virtual line for your practice. This will enable you to provide your practice phone number to all the critical resources prior to your practice opening. This number will be your static number for the practice and will be utilized throughout the developmental stages of the practice opening process.
Credentialing, CLIA, Marketing and Advertising channels all require your practice phone number prior to opening. It is essential to have this number secured so that it can be applied to all of these required documents. Just prior to practice opening, this RCF line will be ported into your practice space by your IT representative and will become a permanent phone line within the practice.
Office Furniture and Equipment
PSN will work closely with vendors to establish an account for you with PSN discount programs (if available) and obtain quotes for office supplies and equipment.
Practice Marketing & Promotion
Practice Website
PSN is of the firm belief that a professionally designed, mobile-friendly and informative website is one of the most important things you can do to invest in your practice's future success.
Our preferred website development vendor is highly experienced in creating and promoting healthcare websites using the latest technology. This includes Search Engine Optimization to ensure your website is search engine friendly and can be found on major search engines such as Google and Bing.
Multiple examples of provider websites and testimonials are available upon request.
PSN will review the website as it progresses and provide feedback and input at all stages of development.
Mail Marketing
PSN will assist and work closely with you and the third party design team to develop a marketing strategy to effectively identify and target the referral sources within your practice catchment area.
Search Engine Marketing / Social Media Promotion
Proper online marketing of your practice through online advertising channels such as Google AdWords, Bing Ads and social media promotion are some of the most effective ways to expand your patient base and increase your practice revenue. Our PSN selected website vendors are experienced in effective online advertising and social media marketing for medical professionals. We are actively engaged with you in reviewing your options for marketing your practice.
All web developer fees, website hosting fees, print and postage expenses are the responsibility of the client.
Practice Management and Consulting
Onsite Consulting
Our PSN start-up consultants are available for onsite visits to your new practice at any stage of your start-up process. We do recommend a visit at or near your opening date. All travel expenses and daily consulting rates apply. Please speak to us directly for more information about onsite visits.
Ready to get started?
Please submit your free consultation request or call us directly at 800-917-0443. You can also read more about why PSN is the right choice as your partner in starting a practice. We look forward to speaking with you and hearing about your plans for your new life as a practice owner!
---
[Back To Top]