Testimonials
Below is a sample of the many physicians and other providers we have assisted and consulted with during the planning and startup phases of their new medical practices or urgent cares.
We have numerous references and testimonials from past start-up clients available upon request. Many of our past clients are happy to speak to you personally about our services and what we accomplished for them. In addition our Facebook page has posts on some of our completed startups. There are plenty of photos too so you may get some ideas for your own practice also! Click here to view our Facebook page.
Experience Makes The Difference
We have worked with over 65 practices across the country over the past couple of years. Our experienced team can help you with every aspect of starting a successful new practice. Learn more about why we're the right choice to help you start your new practice
---
Serotonin Solutions
I am the CEO and Founder of Serotonin Solutions, LLC. We are expanding our medical weight control program and patented serotonin supplement sales nationally and internationally. I reached out to Provider Services Nationwide seeking consultative support to accelerate the growth of our initiatives. Len and his team exuded a positive energy and passion for my company's project. They placed 100% effort into their work with me and my team.

If you are thinking about opening a new practice/ healthcare facility or bringing additional services to your current practice, I highly recommend you consider retaining the fine team at PSN. You will be rewarded with complete honesty, incredible work ethic and very importantly, positive results!

Dr. Vivien Newbold, MD Medical Clinic
Dr. Vivien Newbold opened her new practice in Gallipolis, Ohio on August 1, 2017. Dr. Newbold's Family Practice/Chronic Disease and Walk-In Clinic is a concierge practice that has a focus on the entire well-being of the patient. PSN project managed the startup for Dr. Newbold and she opened on schedule. We wish her every continued success in her new practice.

"You guys are truly the best and the people you've referred me to have been great. I am so happy you have been there to help and support me in so many different ways."
Westchester Women's Medical Care
Dr. Sheila Pongnon is an OB/GYN who opened her new practice Westchester Women's Medical Care in Mount Vernon, New York with the assistance of Senior PSN Startup Consultant Traci Krulik.

"Traci has been a great help setting up my office. I was impressed at how organized and easy she is to work with. She has made my office very cozy and pleasant. She did a fantastic job and I absolutely love the way how my office turned out. My patients loved the pleasant atmosphere they feel when they come in for a visit. I am very grateful that I had Traci when I was setting up. I would surely recommend her services to my friends and colleagues."
Cardiology Care For Children
Dr. Devyani Chowdhury is a Board Certified Pediatric Cardiologist who opened her Cardiology Care For Children practice in Lancaster, PA. PSN helped Dr. Chowdhury with all aspects of starting her new practice helping to ensure a successful opening.

"I highly recommend PSN for new practice startup services. Due to my work schedule I simply didn't have the time to properly manage a lot of the tasks needed to open my new practice. PSN took care of so many things and helped keep everything moving along on schedule and on budget. Traci Krulik was an invaluable help to me during the entire startup process."
Jeri Yvonne Movement Disorders Neurology
Dr. Jeri Yvonne Williams, a Movement Disorders Specialist who opened her Neurology practice in Bakersfield, California. PSN was responsible for assisting and guiding Dr. Williams during the entire startup phase of her new practice.

"Traci, If I could just hug you through the Internet. 😀 you are so great at getting answers and getting things done. Thanks!"
Atlas Spine LLC
PSN project managed the new practice startup phase for Dr. Orin Atlas an Orthopedic Spine Surgeon based in Hainesport, New Jersey.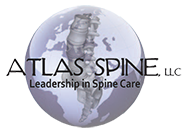 "After submitting my request I was promptly contacted by a knowledgeable professional who explained all my options to me. They did a great job handling every aspect and detail of setting up my medical practice and helped ensure I got off to the best start possible. I would highly recommend them to any doctor looking to start a new practice."
Life In A Blender Family Medicine
Dr. Jospeh Papotto's family medicine practice in Conway, South Carolina treats patients from the ages of 6 to 96! PSN was there to help Dr. Papotto realize his dream of opening his own family medical practice that delivers skillful care with a touch of love and laughter.

"... it would've taken me 6 months or more to do what PSN did in less than 60 days, and I would've probably had a nervous breakdown doing it myself. We opened our doors right on schedule to a beautiful office, wonderful staff and a full schedule. Thanks PSN!"
OB/GYN of Westlake
Dr. Rima Bachuwa turned to PSN to help her realize her dream of opening a solo OB/GYN practice in Westlake, Ohio. Senior PSN Startup Consultant Traci Krulik was there to help project manage the entire startup for Dr. Bachuwa.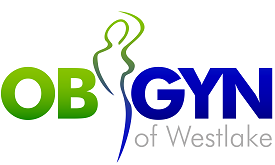 "I was ready to pursue my life-long dream of solo private practice. But the first question that popped in mind was "where do I even start?" I decided to google "how to start your own medical practice". That's when I stumbled over PSN's website. After filling in my information, I was contacted by Traci Krulik. It took a short conversation with Traci to make me realize that my dream could become a reality. Not only did she provide me with referrals to invaluable resources, but also gave me the extra boost of confidence I needed to pursue my dream. Traci pointed me in the right direction and was always available to answer questions, taking whatever time I may have needed in order to excel to the next step."

It is not often that you find a person who has so many caring characteristics about her job, who demonstrates such a genuine desire for her client to succeed. I admire Traci's professional demeanor, her honesty, and easy-going personality. It is an understatement to say it was a pleasure working with her. Thank you for being a very important part of my dream."
Carr Medical Specialties
Dr. Kevin Carr opened Carr Medical Specialties as an Age Management and Preventive Medicine Center in Lutherville, Maryland. Dr. Carr came across PSN online and contacted us to help him get started. Our Senior Startup Consultant Traci Krulik was there with Dr. Carr at all stages to advise and guide him on the opening of his new practice.

"I recently opened my Concierge Medicine and Cosmetics practice. I am a seasoned physician but a complete novice at opening a clinic. I came across PSN online and contacted them to help me get started. They were professional and supportive of my concept from the very beginning. I feel as if I went from overwhelmed to having an entire staff of professionals focused on my success overnight. Even after the opening, I count on them as friends and they call to check on my progress from time to time. I could not have done this without them. Thank you PSN!"

[Back To Top]
---