About Provider Services Nationwide LLC
Provider Services Nationwide is a full service medical practice startup consulting company. We assist physicians and mid-level providers in starting their new practices - from concept to opening day. Our team of dedicated and experienced consultants are here to help advise and guide you through the often stressful and complex process of starting a new medical practice.
Our singular focus is on providing a superior level of service, ensuring nothing is left to chance when you open the doors of your new practice. You'll have complete confidence that as you greet your first patient everything is in place and ready to go!
For more information about Provider Services Nationwide please call us at 800-917-0443 or use our quick and easy contact form. We will be glad to answer any additional questions you may have.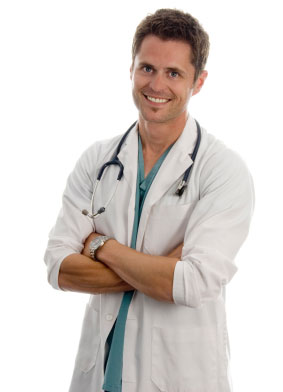 Meet Our Team
Traci Krulik
Senior Practice Development Consultant / Project Manager
Traci has over 30 years of management and healthcare experience and assists our provider clients with many aspects of their startup including practice management, credentialing, billing, compliance, EMR / EHR selection, revenue cycle management and medical marketing.
Traci's prior experience includes:
Senior Provider Relations Manager for a major hospital group where she gained experience in the areas of compliance, credentialing, contracting and insurance law.
Private practice management for a 10 surgeon orthopedic group where she had the opportunity to oversee and manage the daily operations of patient financial planning, collections as well as migrating patient medical history management from paper charts to an EMR.
Senior practice manager for a pediatric dentistry group. She was able to utilize her experience to take the 4 chair practice to a success story of two satellite offices with 16 total chairs and 30 staff members.
Upper management roles in such companies as Toys R Us, Baby Superstore and The Walt Disney Company. Her responsibilites included opening new stores and managing millions of dollars of revenue while providing outstanding customer service.
A graduate of the University of Kentucky, Traci resides in Bowling Green, Kentucky. View Traci's LinkedIn profile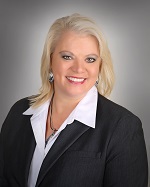 Traci Krulik
Carol Power
Practice Startup Co-ordinator
Carol Power, an experienced writer and journalist, has been with the PSN team since spring of 2015. She is the first point of contact with prospects who contact PSN. She talks to the physician, investor, nurse practitioner or physician assistant, to assess their needs and then assists them any way she can. She liaises with the prospect to ensure they get the appropriate service whether it's a practice finance loan, a business plan/pro forma, credentialing or outsourced medical billing.
Carol is an asset to the PSN team. She has a very engaging manner and is extremely efficient and helpful when dealing with PSN's customers. Carol has a B.A. in Communications Studies from Dublin City University and a post-graduate diploma in journalism from Brussels, Belgium. She resides in Rutherford, New Jersey.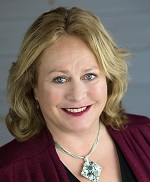 Carol Power
Len Mosco
Marketing Director • Managing Member
Len has over 40 years of insurance industry experience with a high degree of knowledge in the lines of property, casualty, life and health insurance. Len was previously the owner and CEO of the highly successful Mosco Insurance Agency in Ridgefield Park, New Jersey. Throughout his career, Len was the recipient of the National Sales Achievement Award and was also featured in Success Magazine's business edition. He also served on the board of the Liberty Mutual Producer Advisory Council.
Len's responsibilites include managing the relationships with our many vendors in the healthcare field. Len is also responsible for sourcing new vendor opportunities for PSN to help ensure we can offer our clients a comprehensive suite of services and products that will help them open and grow their medical practices.
Len lives in sunny Palm Coast, Florida with his family.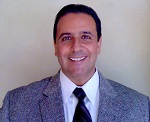 Len Mosco
Joe Gilhawley
Chief Technology Officer • Managing Member
Joe has over 27 years experience in software application development and website design and architecture. Prior to becoming one of the founders of PSN Joe worked as a systems developer for a number of major Fortune 100 companies in the New York \ New Jersey metro area. He received his Bachelor of Science from University College Dublin, Ireland and holds a Masters in Computer Science from the New Jersey Institute of Technology. Joe is a Microsoft Certified Solution Developer in .NET as well as a CompTIA Certified Technical Trainer. He is also an official Google Partner for digital advertising.
As PSN's Chief Technology Officer his responsibilites include ensuring that PSN maintains its position as the premier online website presence for practice startup services as well as managing the day to day operations of the company's various busy websites. Joe also oversees our corporate office location in Rutherford, NJ.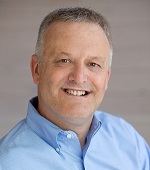 Joe Gilhawley
James M. Adrian, Esq.
General Counsel • Managing Member
Jim is originally from Boston Massachusetts and is a partner at the law firm of Adrian & Associates, LLC in New York City. His practice concentrates in commercial litigation, insurance coverage litigation and counseling, labor law and business transactions. Mr. Adrian graduated from Florida Atlantic University (B.A., 1986) and from New England Law School (J.D., cum laude, 1990), where he served as Lead Articles Editor of the New England Law Review. Mr. Adrian is married with three children and lives in Westport, Connecticut.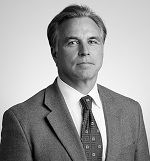 Jim Adrian
---
[Back To Top]