Medical Practice Startup FAQs
I need to secure financing to get started. Can you help with that?
Absolutely! Our practice set-up consultants are very experienced in helping providers secure practice financing at highly competitive rates. We have established relationships with major lenders and have access to the best rates and customized streamlined processes to help you can an answer on a loan within a few days. In fact, most practices that are set up require some level of financing to get started so this is a very typical part of a practice set-up. Even if you had credit issues or financing problems in the past we have options available.
We can also provide you with access to an experienced healthcare consultant who can help develop a pro forma and business plan for use in obtaining financing, understanding projected costs of opening a medical practice, and managing a practice on a budget.
Some of the financing benefits include:
100% financing available from top-rated, stable, national lenders
Practice loans with 0% down are available
Graduated payments for 4 years
Fast turn-around time from application submission to funding project
Financing available for practice startups, practice sales and aquisitions, practice Debt Consolidation, Equipment Purchase, Commercial Real Estate and practice renovations
Construction or Building purchases with as little as 10% down
Our direct point of contacts within the financial institutions allow us to actively monitor and follow-up on the application process on your behalf. No more wasted time or waiting on hold for a customer service representative. We'll get the answers for you.
For immediate assistance with your practice financing needs please call us at 800-917-0443 or use our simple online request form to arrange a free consultation.
Get your new practice off to a successful start
What are some of the ways you can assist me with in starting my practice?
There are many ways we can help you. Below is a list of some of the most common startup needs that PSN can assist you with as part of our comprehensive practice startup consulting service. Please review our complete services list for more detailed information.
• Business Plan / Pro Forma
• Practice Financing Assistance
• Demographic Studies
• Commercial Real Estate
• Medical Office Design and Buildout
• Credentialing
• EMR / EHR selection
• Billing Solutions
• Medical Malpractice Insurance
• Website Design and Digital Marketing
• Medical Equipment and Supplies
• Advice on staff hiring
If there is something else not listed above that you need assistance with please contact us. Through our numerous preferred vendor partners we can help identify the best options for you in any area of practice startup and ongoing practice management.
How important is credentialing?
One of the most critical facets to getting off to a successful start financially is to ensure your credentialing (provider enrollment) is done correctly and on time. This can be a cumbersome, complex and time-consuming process and is best left to the professionals.
We have developed exclusive relationships with some of the most established and trusted national credentialing companies that can handle all your credentialing needs. Assistance with State licensures and contract negotiations is also available. Click here for a free consultation on your medical credentialing needs.
I already have an established practice but need help with billing. What are my options?
Many providers realize after the fact that doing their own billing is not always the best option. Some providers already have a billing company but are not happy with the service and/or reimbursements.
Whether you looking to do billing in-house or out source it we can offer many choices to you when it comes to choosing a billing solution to meet your practice needs. Maximizing your billing revenue is mission critical to your financial and professional success. An experienced, professional and well-run billing company can ensure this happens. We can help guide you in the right direction.
Are there new or different ways to grow my practice revenue?
There are many new and exciting ways for providers to tap into the ever-changing healthcare marketplace to expand their practice. Experienced practice management consultants have their pulse on the latest opportunities and can advise you on the most lucrative options for your particular practice situation.
You can also increase your revenue by reassessing how you currently operate your practice. Some simple changes can often yield big returns in terms of cost savings. Good practice management consultants are adept at identifing the issues and proposing practical solutions to you. Once we speak with you and get a better idea of your current situation and goals we can assess your needs and provide recommendations on how to proceed in terms of utilizing the services of a practice managment company.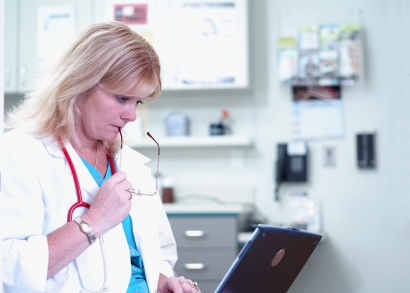 Learn about new opportunites to grow your practice revenue
Are the practice setup services limited to certain types of medical disciplines or providers?
No. We can help ensure your practice gets off to the most successful start possible no matter what your startup needs are. We work with all types of providers including physicians (all specialties), Nurse Practicioners and Physician Assistants.
Practice startup services are available for all specialty types including (but not limited to) Multi-Specialty Clinics, Urgent Cares, Primary Care, Diagnostic Imaging Centers, Dialysis Clinics, Dental offices, Opthalmology, Internal Medicine, Podiatry, Family Practice, Orthopedic Surgery, Neurology, Neurosurgery, Aesthetic Clinics, OBGYN, Nephrology, Pulmonology, Pain Management Clinics, General Surgery and Pediatrics.
Ready to get started?
We invite you to contact us for a free, no-obligation consultation on all your practice startup needs. Please call us at 800-917-0443 or use our quick and easy online request form.
---
[Back To Top]